Lesley Morrall, Adam Ant's Wardrobe Supervisor, thoughtfully sent me these wonderful photos from the 1985 Adam Ant/Wall of Voodoo tour. 
 
1985 - A Little Back Story:

Our manager, Miles Copeland, had taken on Adam Ant as a client. With a new Ant album, Vive le Rock, Miles reasoned teaming Wall of Voodoo up as support would be an excellent way to debut  Seven Days in Sammystown as well. The tour took us from Chicago to the East Coast, with Radio City Music Hall being the high point. From there, we worked our way south, concluding in  Ft.Lauderdale, Fla. 

I am deeply indebted to Lesley for sharing these photos.  Brilliant, kindly, and incredibly gifted, she was a true pleasure to hang with. We Voodoos would often stop in the wardrobe room to chat with her before going on, or while Adam was on stage.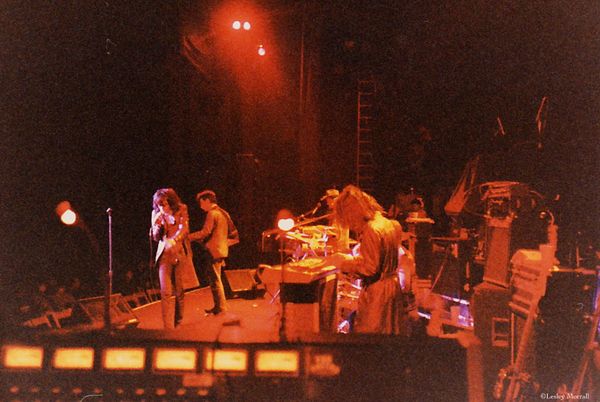 Nov 27th,1985 Constitution Hall, Washington, DC.
Lesley shot this from behind the monitor board. I love the glowing meters!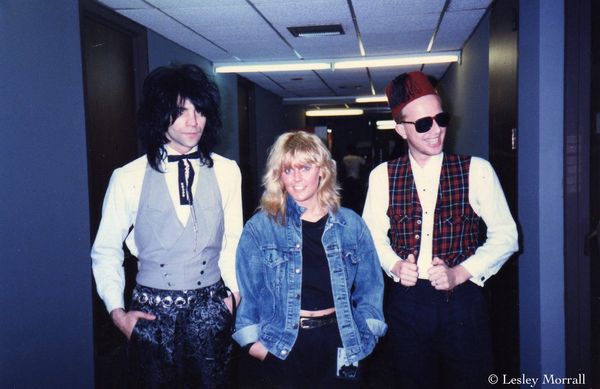 Andy and Ned with Lesley, backstage somewhere, waiting to go on.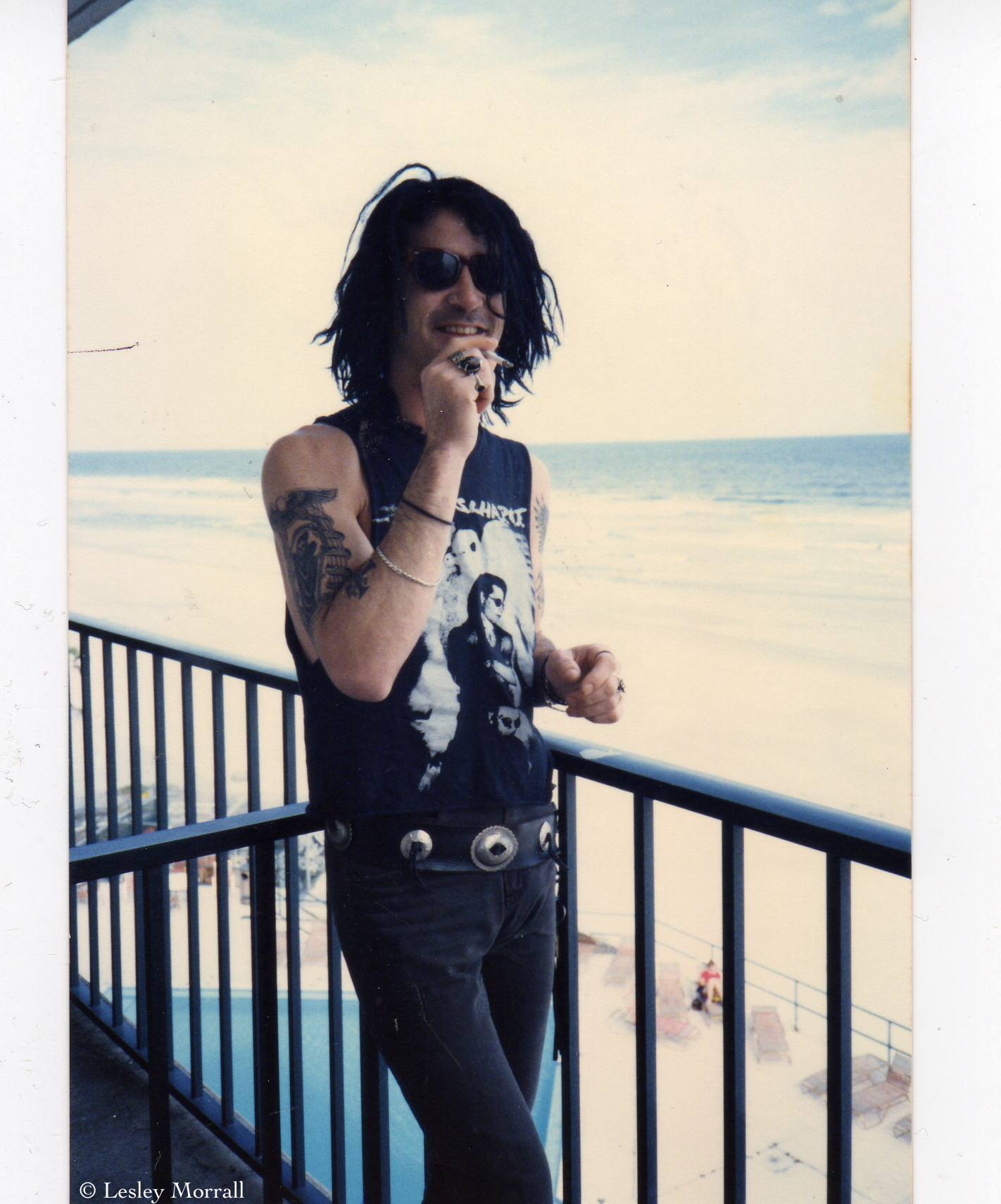 Bruce in Ft.Lauderdale.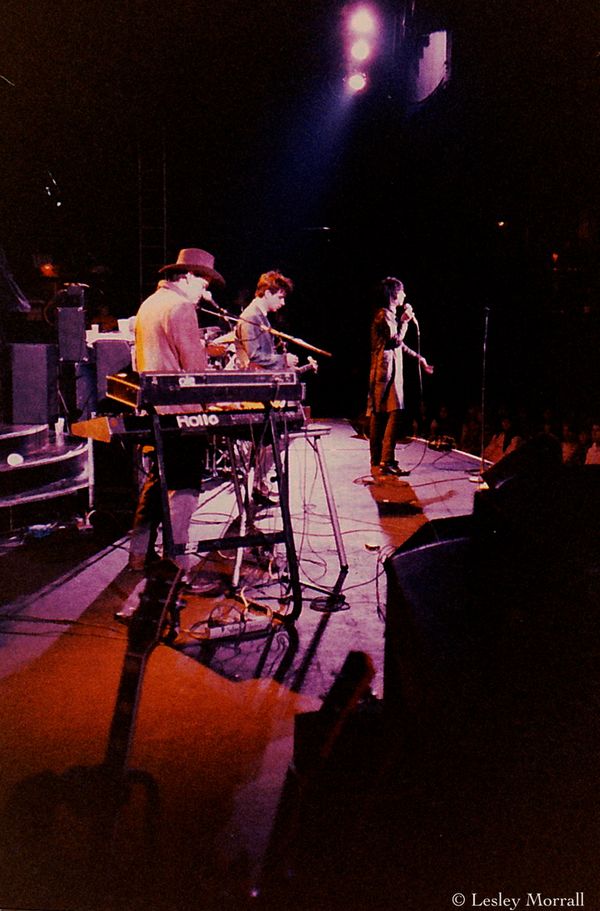 Chas T.Gray, Marc Moreland, and Andy Prieboy.
Note the Ole' and Rollo keyboards.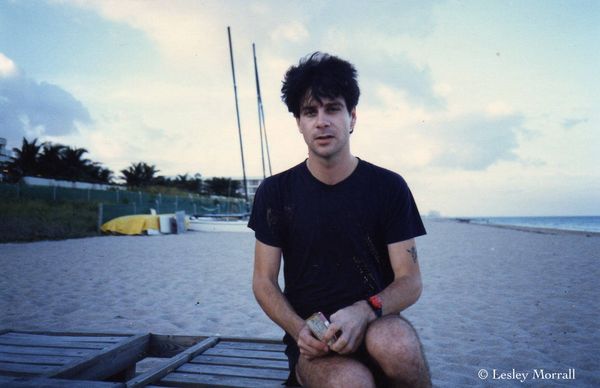 A beautiful shot of Marc. God rest his soul.

       I believe he is holding his phone list on top of the cigarette pack. Marc always carried an ever growing, constantly updated, weathered list of phone numbers in his wallet.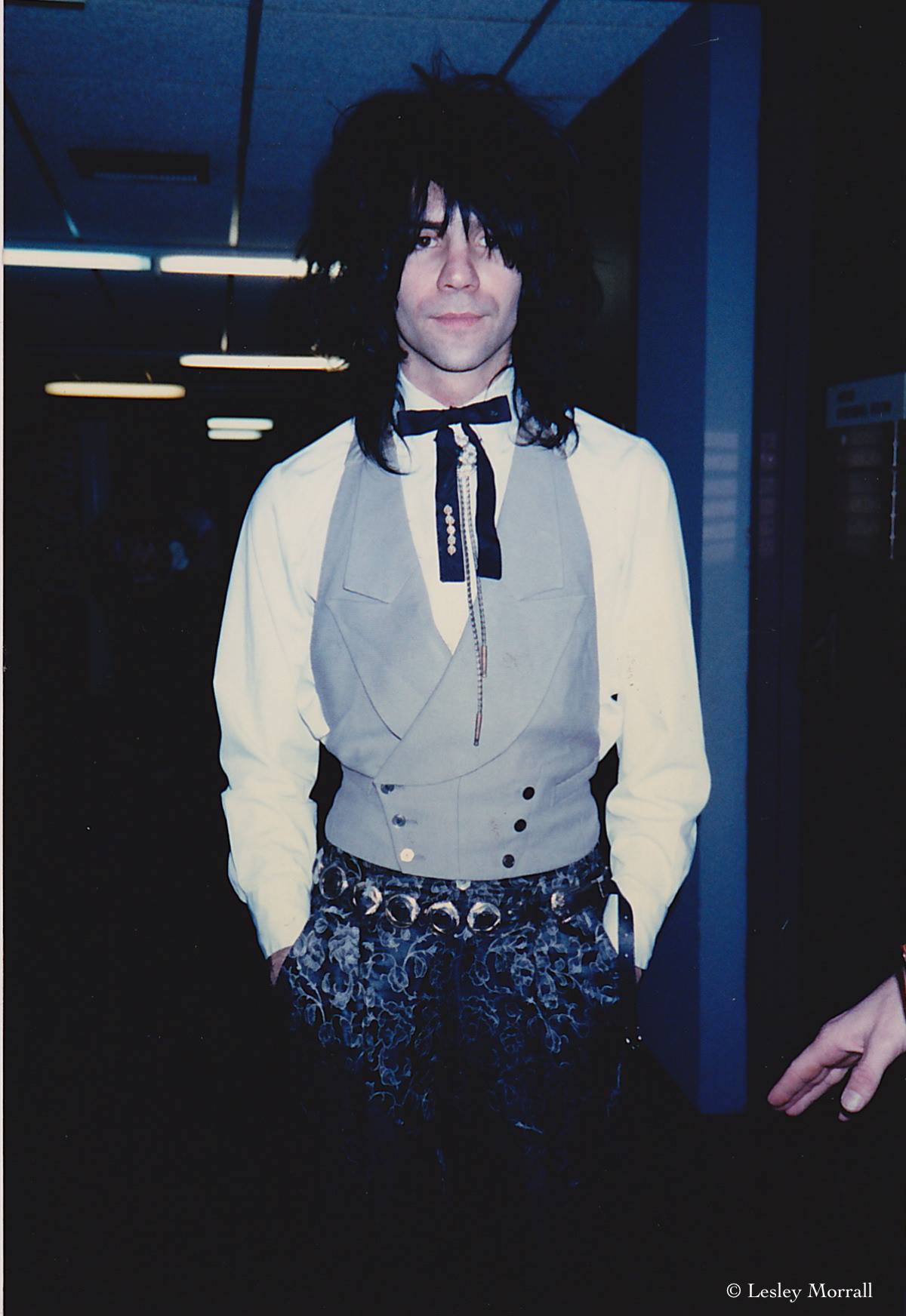 Aqua Net Poster Boy.

Chas T.Gray would often refer to me as Beauty Queen.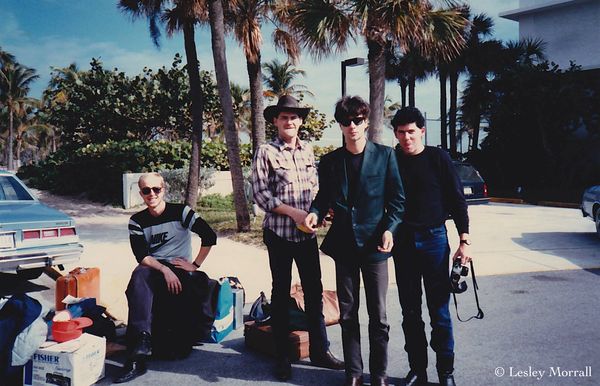 Ned, Chas, Marc, and our good friend and road crew member, Dave "Kiwi" Burlace.
                                                                         
I love this photo: End of the Tour.Cleaning out the tour bus. Heading home.

I know these facial expressions far too well: Marc is walking towards Lesley, who is taking the photo. He is about to do something extremely funny. Ned, Chas, and Dave anticipate what is coming.

Marc had a deadly sense of humor and an innate gift for physical comedy. Although demure, soft spoken, and often shy, when Marc saw the funny he became confident, sure of himself and quick. He'd pounce. His suppressed smile seen here often proceeded his comedic assaults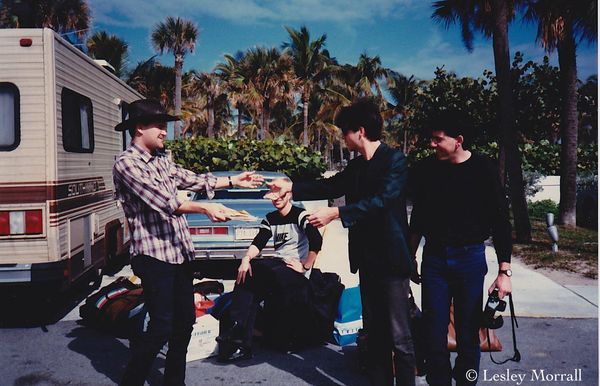 Chas and Marc: always with the schtick. A very deep friendship.

By the way, that mobile home was our tour bus, It was called D'Bubba Ho.

All Voodoo tour conveyances were called D'Bubba Ho.

Why?
 
The name came from a conversation Chas and Ned had with a man on a Florida beach about crabs. "You can try and catch that crab," the man said "but he goes down into the sand and gets away. Next thing you know, he's way over there, waving to you from the bubble hole."  His southern patois had him pronounce "the bubble hole" as D' Bubba Ho. 

Thus, every tin can with wheels, choked with Voodoo smoke, smut, and stale boozy sweat was our nasty little bubble hole/bubba ho.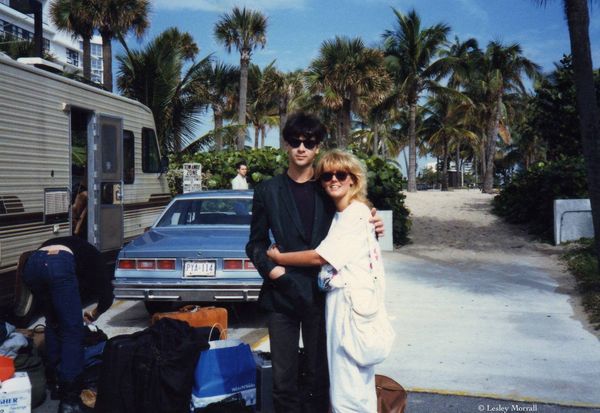 Marc and Lesley...and all the flotsam and jetsam from the bus.

Marc is happy. I recall that pleasant, relaxed smile when he was at peace.
​
If I may ne'er behold again 
That form and face so dear to me, 
Nor hear thy voice, still, would I fain 
Preserve, for aye, their memory. 


I know I speak on behalf of all the members of Wall of Voodoo and our many fans: bless you, Lesley, once more, for sharing these moments with us.