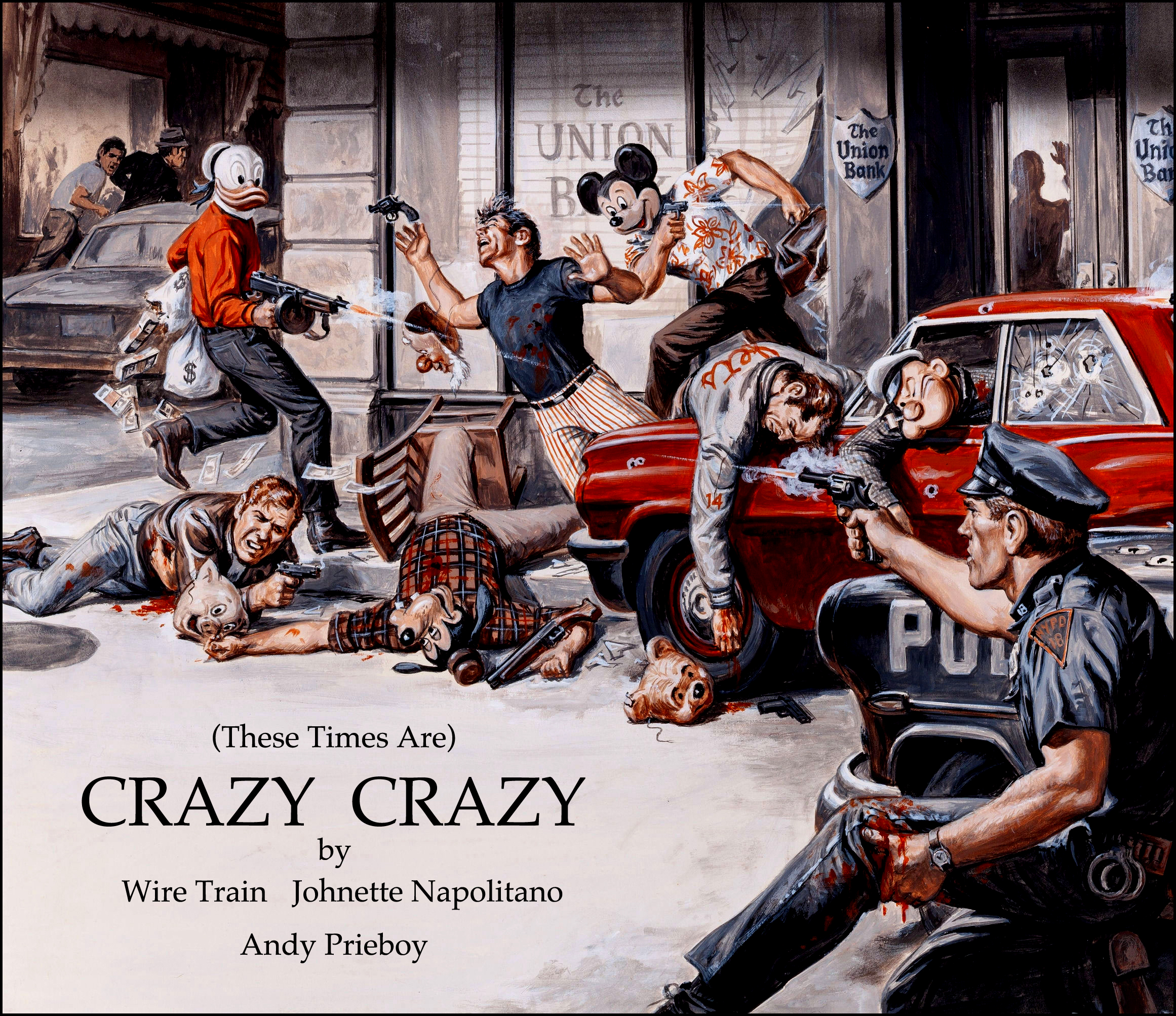 (These Times Are) Crazy-Crazy​  
Johnette Napolitano, Wire Train, Andy Prieboy. 
1993 
Where I found it: 
While digitizing hundreds of old tapes, I happened upon this song in an unmarked cassette. 
My jaw dropped. I had completely forgotten it. 
Johnette is incredible!   
So, Lets go back to 1993 ... 
Before Hollywood Boulevard got all bullshitted up, it was a dim, grim, dying shadow of it's old Silent Era self. Office space was as cheap and plentiful as the landlords were desperate. On the fabled corner of Hollywood and Vine, my friends in Wire Train took their record advance and rented out an entire floor. There they made a rough-hewn recording studio where this song began. 
It was a great place to hang. 
The Song:
I can't recall exactly how this all started. Maybe somebody sang a Parliament Funkadelic kind of line, then somebody else played a riff  and the drums followed.Lyrics were quickly cobbled together , and someone pressed 'record'. Something like that. What i do recall is lots of friends, music and fun. I could be wrong in detail, but, it's birth went something like that.  

I think the plan was to come back later and edit, enlarge, tweak, freak, and finesse the lyrics and track. That never happened and the recording went on to be buried for 23 years under hundreds of other cassettes... until now.  
If memory serves, this was a joint effort. Therefore I am posting this as one of the authors.

It is not for sale here or anywhere. I don't feel entitled to profit from it without everyone's participation. 
Still, I felt the the song should be heard. 
By Napolitano, Trott, Rundeblad, Hunter, Bruni, McLeod, Prieboy