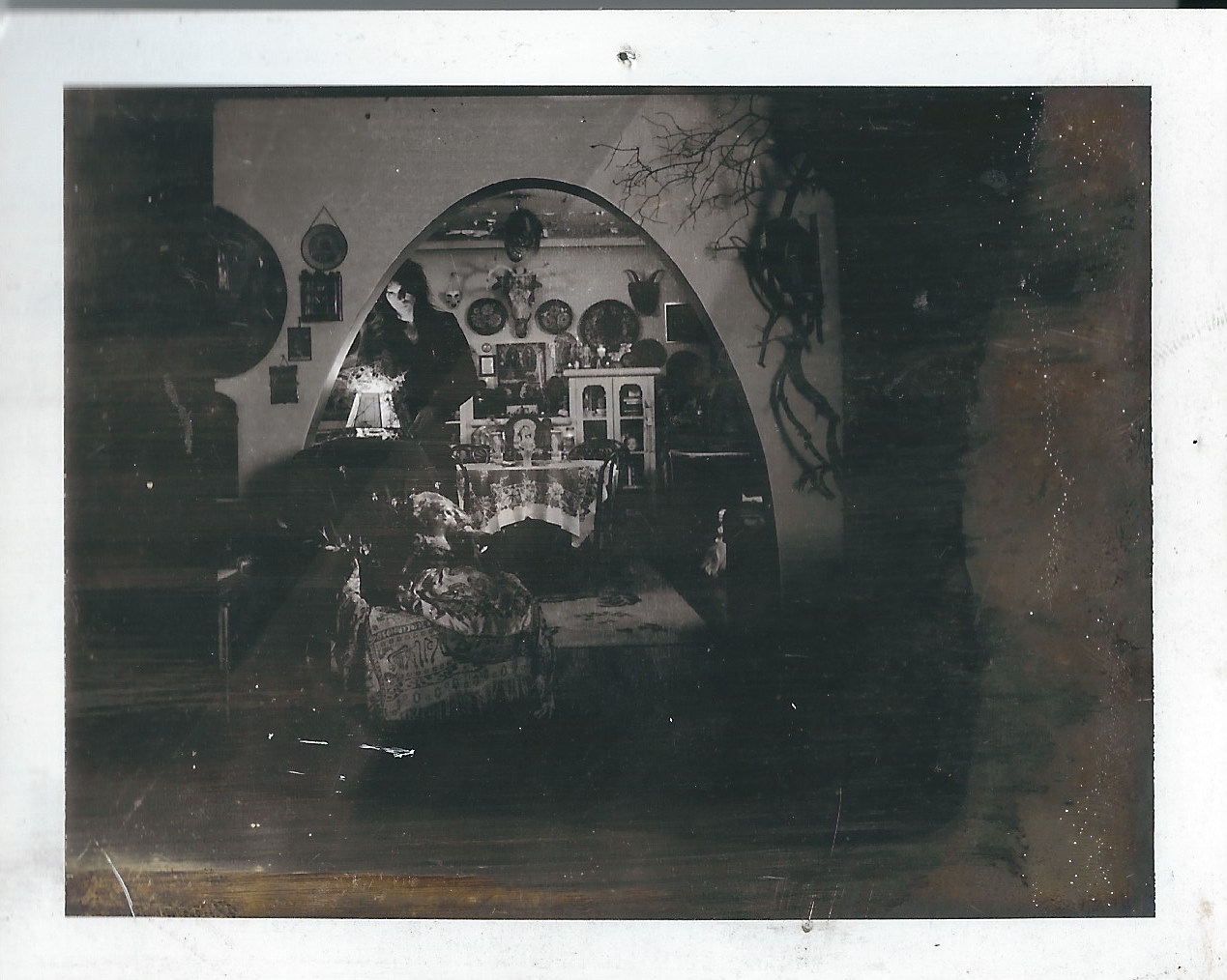 Photo by Reggie Ige 1990
I happened upon this old test Polaroid from the photoshoot of 'Upon My Wicked Son'.
There Is A Story Behind This Picture.
Of course there is.
But, long story short? I can't tell it here.

Sorry.
Well, okay. I'll tell you a little bit... 

In the photo, I am standing in my home. I am in the dining room.
It's winter, about 8 pm on a small, dimly lit  dead-end street in Echo Park. 

What You Don't Know:

A thick, sharp, long knife sits on the lamp table in front of me.
I had the knife just in case the crazy  people came back with their gun.

It had been that kind of day.


 
The Night Before:

Let me simply say The LAPD left the house at about 8:30 AM. There was fingerprint powder everywhere.
The day went by in a fog of fitful naps and phone calls. Crazy phone calls. Stalker-y phone calls. Spooky hang up phone calls.

When the photographer, Reggie Ige, showed up for the shoot, I was shot... metaphorically speaking.
 
The photo below? Another test Polaroid, probably the first of the session.

I used it for my Virtue Triumphs album cover recently. What looks like a nice sensitive rock boy photo is, in fact, a perfect capture of a man who is shocked, dismayed, exhausted and heartsick.  

Worried, too.

What if the crazy people with guns come back?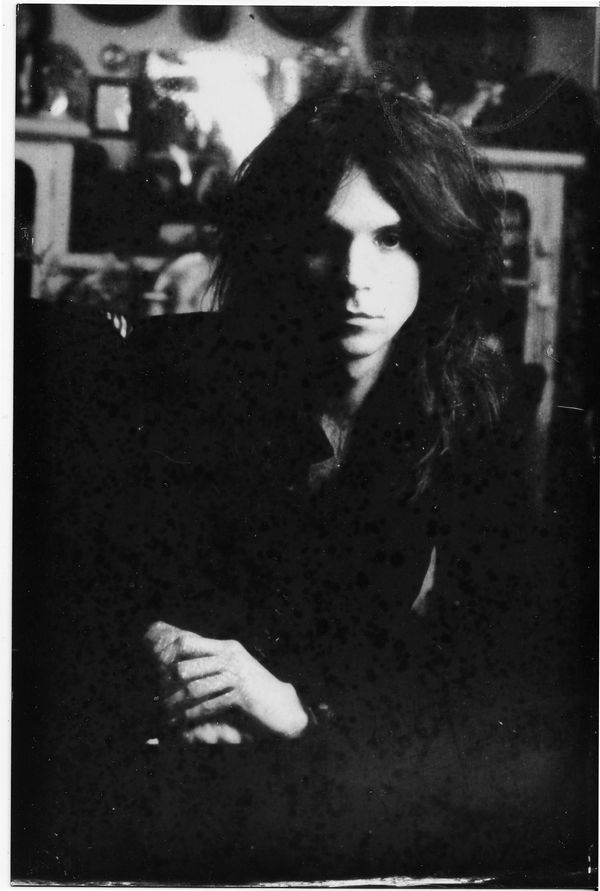 So next time you happen upon that old album...

Remember I am packing a chef's knife, guarding against gun toting maniacs while posing for my first solo album.

Say cheese!
 
On a Brighter Note:
Here is where the photoshoot took place.


( A ) I stood in the dining room. Reggie Ige took  this picture with his back to the piano ( B ) which was near the front door**.

( C ) My home where the photo was taken ..

By the way, in my late 30s, I had just learned to drive. That is my first car, a 1968 Thunderbird:V-8 Wonder of the Western World.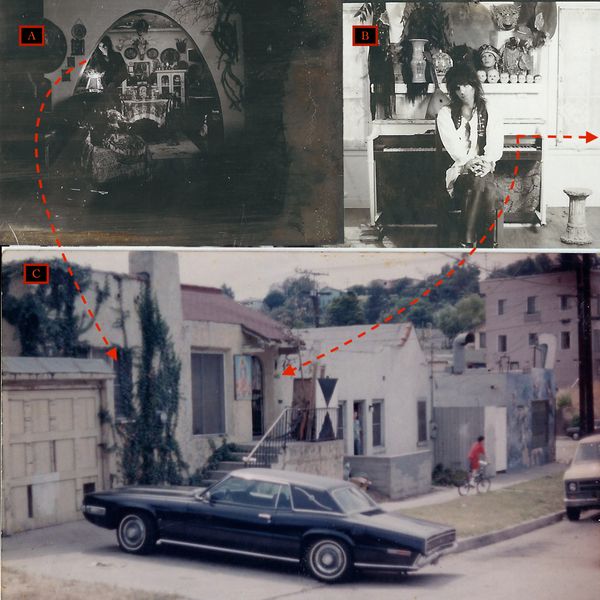 The photos of the house were taken about 1990. Echo Park at the time was a seedy, gang-y ,forgotten district of LA. It was funky n' forlorn then. It is ritzy n' white-sy now. 

I shared this house with an extremely  gifted woman, Gretchen Victor. We were strictly brother -and-sister best- friends. She had a fantastic eye for decoration and collecting. So much so, in fact, that I credited her on the album. If you look closely, you will see that she had hung a  portrait of the Virgin of Guadalupe next to the front door. Many times I would leave the house and find the local gangsters hanging out, looking up meekly at The Virgin. Talking quietly. Discussing Her. 

It was a very happy, productive time for me. When Wall of Voodoo sank and the tormenting Eighties were over, this is the shore I swam to. For the first time in ages, I found a degree of peace, prosperity, and sanity.

Give or take a few rough nights... or weeks... or months now and then.


**(Piano photo by Kim Bacus)