"Footnotes " came to me in a roundabout fashion.  

A while back, a friend of mine was very ill. To cheer him up, I would make recordings. Informal. Songs of mine or cover songs. That sort of thing. One evening, I was moved to  revisit a song from our  youth: 96 Tears by Question Mark and The Mysterians, a group of Mexican-American boys from Saginaw Michigan ,all the sons of migrant workers. I did a slow, dirge like version of it for my friend and sent it off.

​Among 96 Tears  many charms, I was once again moved by Frank Rodriguez's immortal, cheeky Vox organ riff. Only 14 when  he spawned  it , his was the perfect counterpoint to Question Mark's dark soliloquy: It was as if Hamlet were staged on a beach while a juke box played Booker T and the MGs .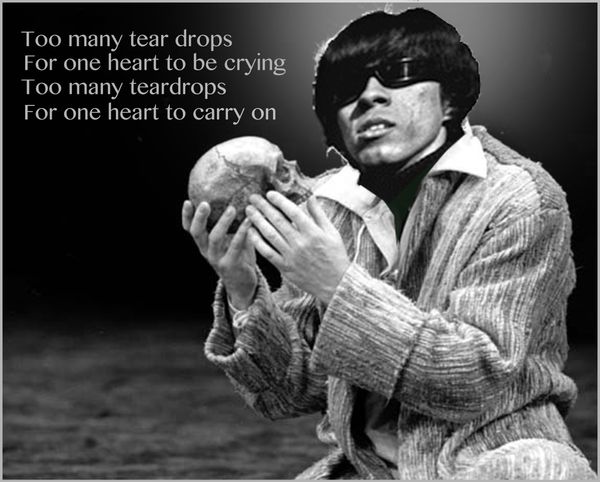 Back in 1966, when I was 11, there was no one who couldn't learn to play that simple melody of Frank's. Euterpe, the mythological Greek muse of music, had whispered to him. By writing something so perfectly simple, Frank gave the gift of musical ability to anyone who tried.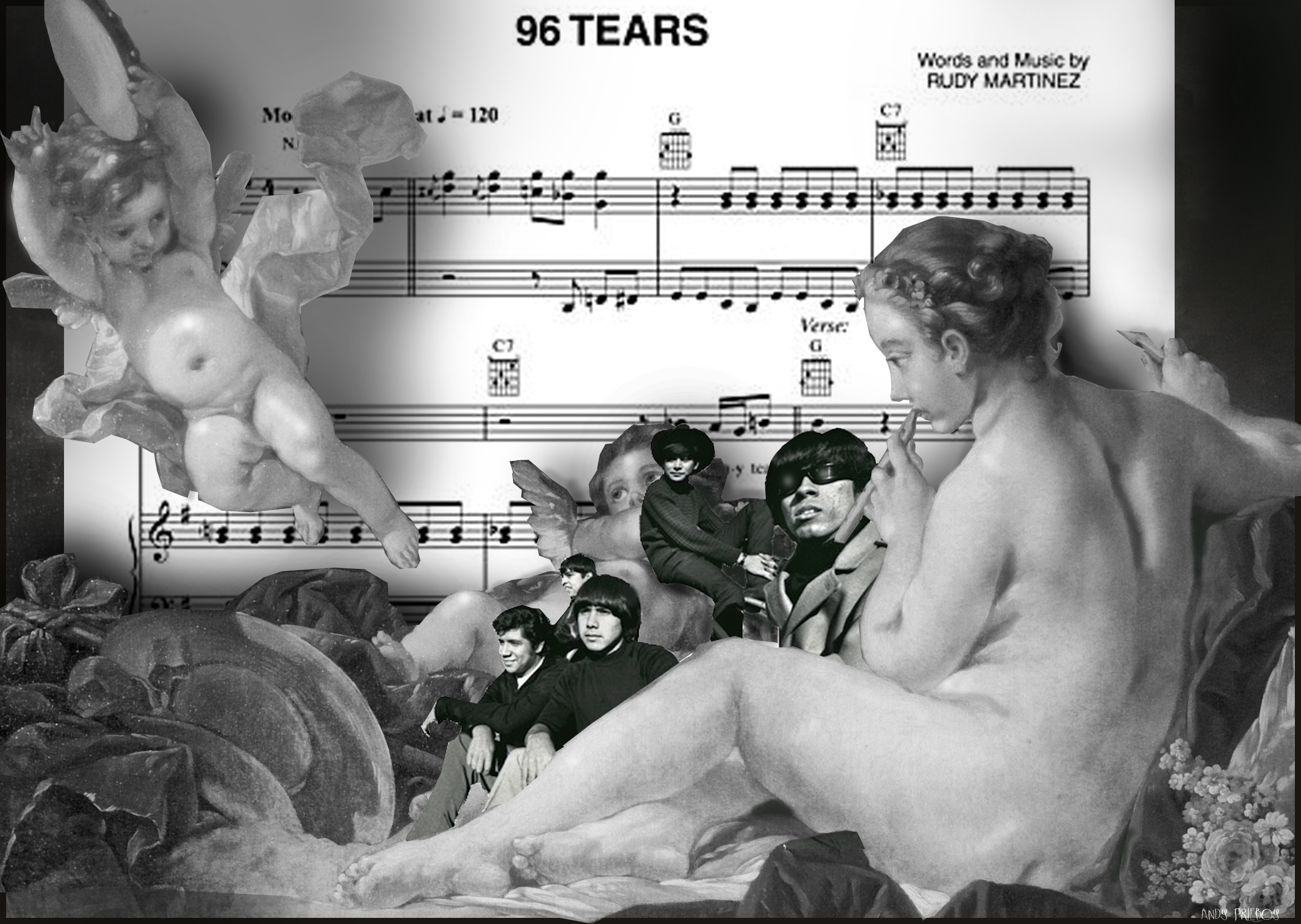 Euterpe Bestows a Gift To Frank Rodriguez, Question Mark, and The Mysterians

It got me thinking of all the musicians, artists, and authors who made a huge single contribution, but for one reason or another, got lost or pushed aside by larger forces. Their individual stories would make a great song cycle.
*FOOTNOTES would be the opening to a musical that tells their stories. I built the song on the 96 Tears riff. 


​

Listen to *Footnotes here.
​--------------------------------------------------------------------------------------------------------------------------------​ 
 A Footnote Further: 
 
The Mysterian's dazzling ride to the top was short lived. By 1968, they had failed to chart and Question Mark was busted for sniffing glue. On top of that  rock music had changed: the time of sneering, to-the-point singles and proto-punk garage bands had passed. Now began the era of  concept albums, rock operas, and the synthesis of  rock and poetry. Jim Morrison put a nail in The Mysterian's coffin by declaring 'I don't like bubblegum music like Question Mark and The Mysterians..."

Euterpe wept ...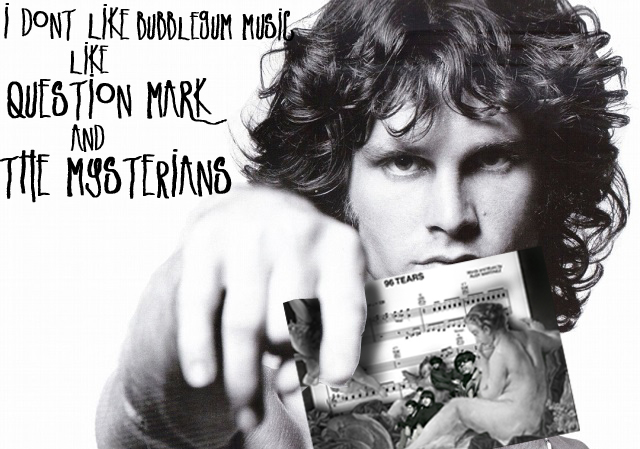 ---
PLEASE NOTE: 
Unfortunately Apple doesn't allow downloads directly through their iOS system, so files can't be downloaded directly on devices like iPhones or iPads. I'm sorry about that! 
Apple does kindly allow you to purchase my work  directly onto a computer and transfer it to your iPhone iPods. And for that we must be grateful to our Corporate Insect Masters. Always.
Footnotes 
If you would prefer to purchase this song on  iTunes and  give them a % of your hard earned buck, go to:
http://itunes.apple.com/album/id1157792132?ls=1&app=itunes